Want to learn the value of gold and silver?
Make your next event "good as gold" with a live or virtual presentation from DMK Metal
Educational presentations
Schedule a one-hour or 20-minute live or virtual presentation about the history and value of gold & silver.
Gold for Good Fundraising
We can help you create a unique fundraiser using our 'Gold for Good' concept.
FRIENDS & FAMILY GOLD PARTIES
We can help you host a gold party for your friends and family.
Ask me how!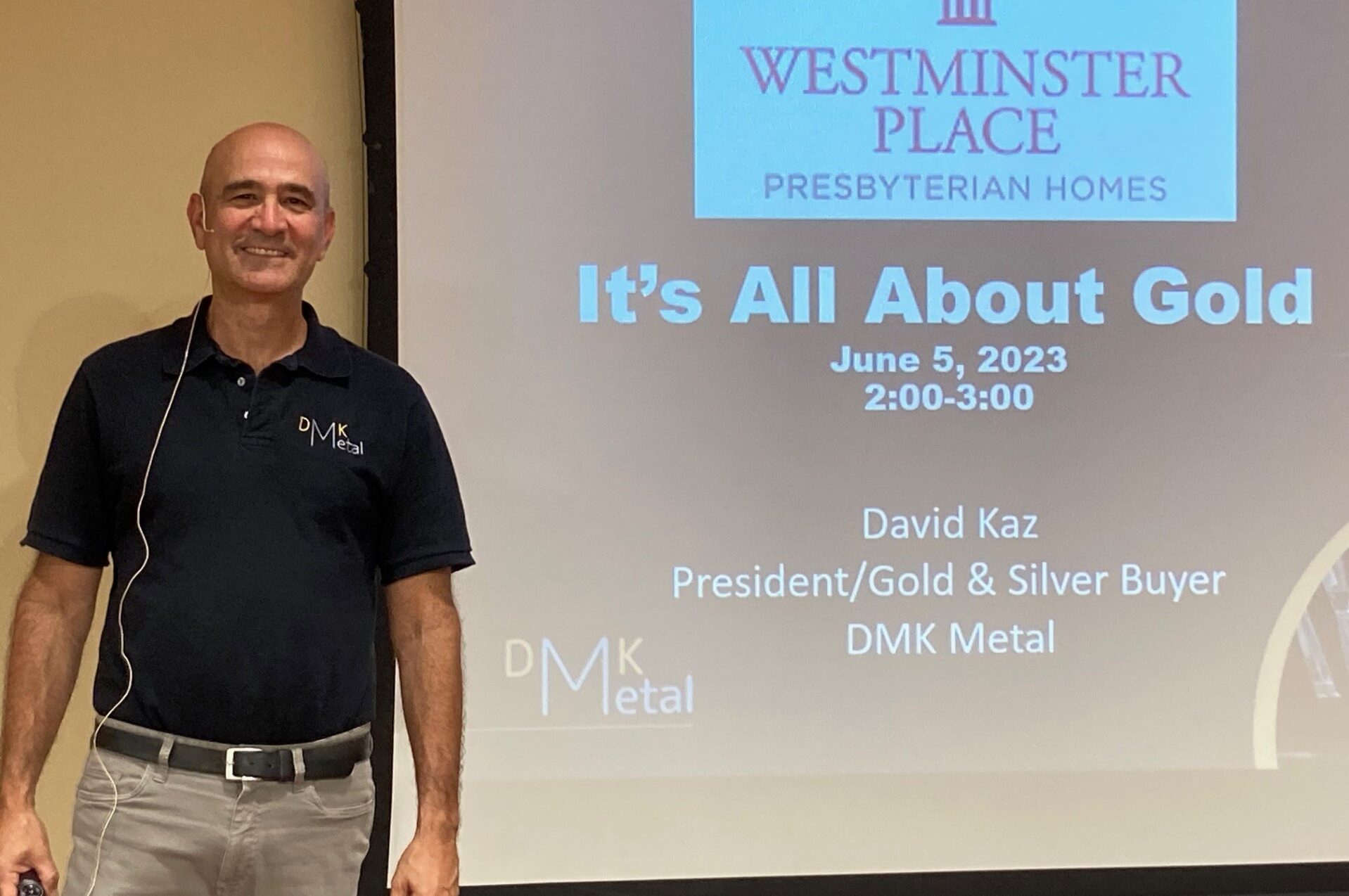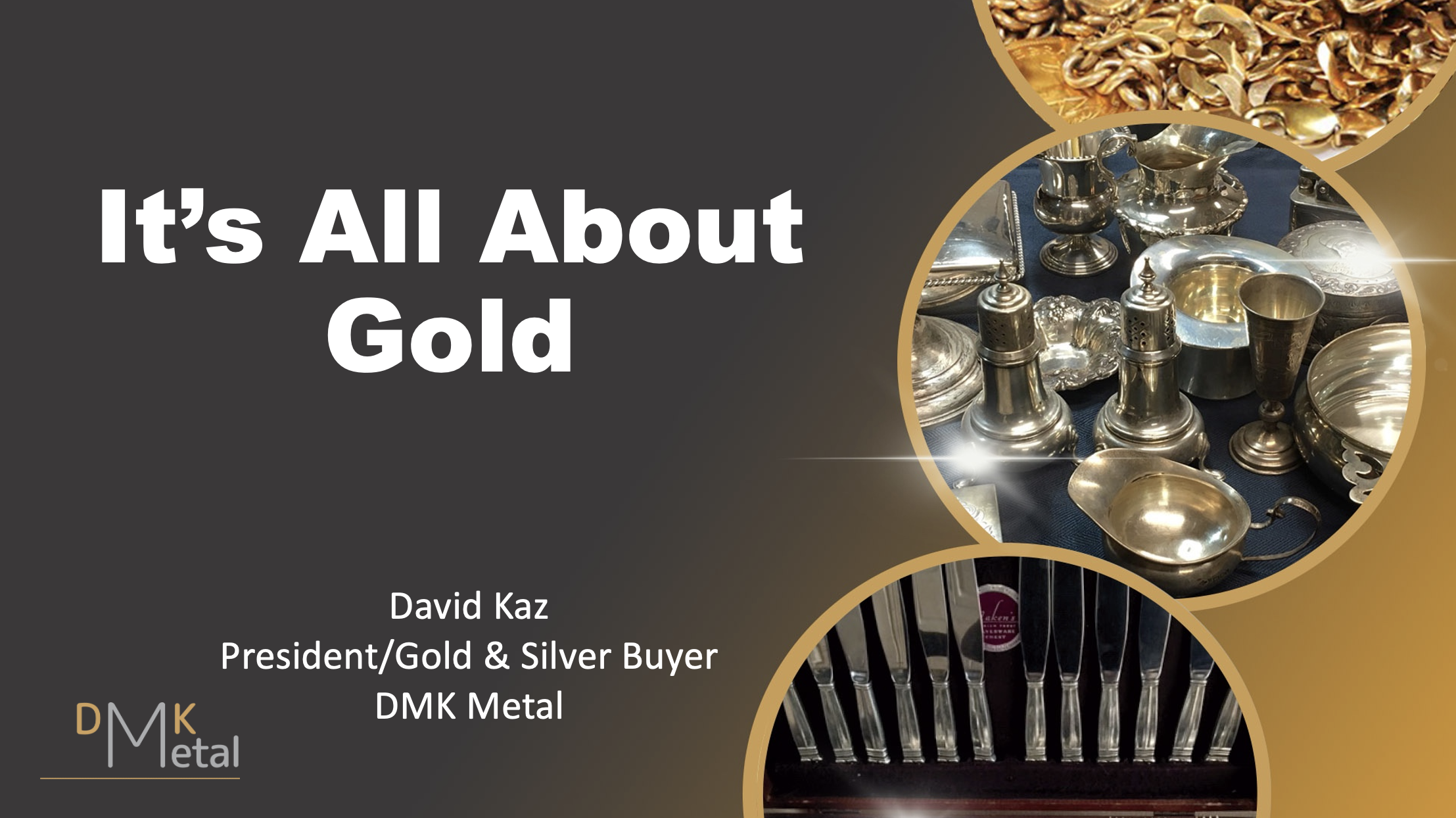 "It's All About Gold" is a one-hour educational presentation where David Kaz shares information on the value of gold and silver including the history, the use as money in the United States, it's uses today and how to evaluate your own items.
Senior centers and retirement communities, universities, financial institutions, and various interest groups invite David to speak to their audiences for marketing or educational purposes.
Join these organizations and book your event today!
We can help drive attendance for your next event – live or virtual.